Please see the attached information regarding pesticide application at our school on May 20, 2021 AFTER all students leave the building. This is occurring due to a flying ant issue. Please let me know if you have any questions.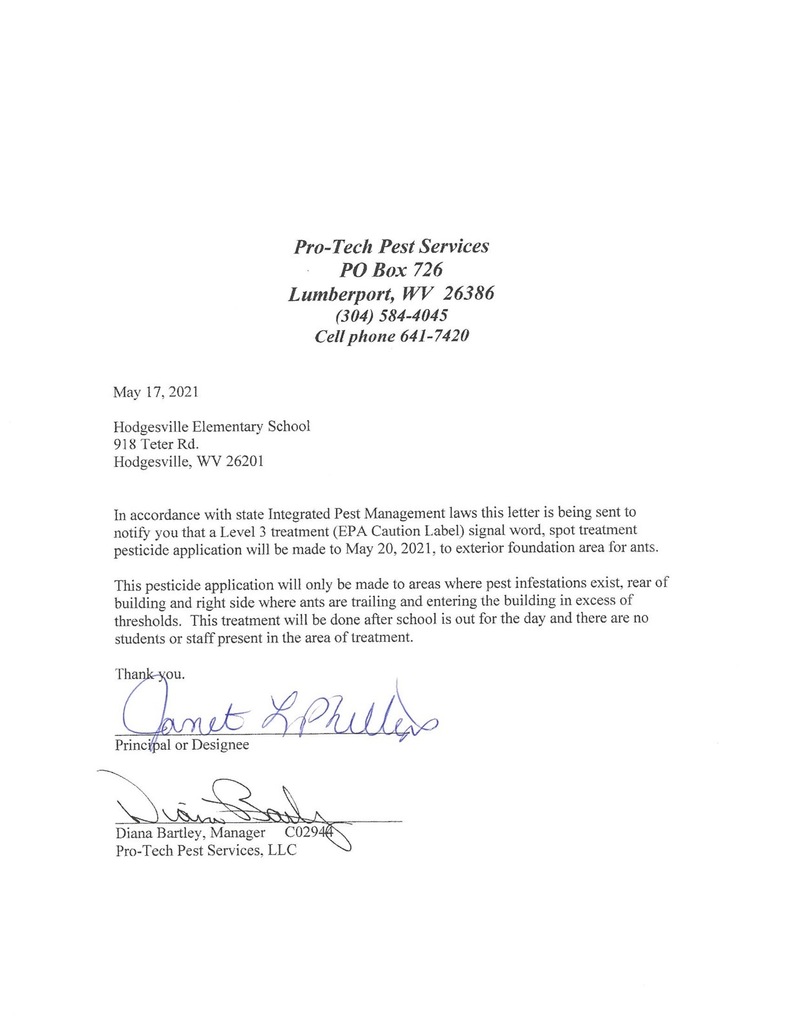 Hodgesville Elementary School is pleased to announce we will be sponsoring a $500 Scholarship for an alumnus of HES who is graduating from BUHS with plans to attend college or a technical school after graduation. Applications are available on our school website: hes.upshurschools.com Applications are due by Friday, May 11, 2021 at 3:30 p.m.

As hard as it is to believe, we are very near the end of the school year. Beginning, Friday, April 30, we are asking all students to leave their iPads AND chargers at school. iPads and chargers will be accounted for and then redistributed in the fall for use next school year. Please remind your child to bring their chargers to school by Friday, April 30. Beginning Friday, April 30, all iPads will stay at school for the remainder of the school year. Wednesday remote learning will not require use of an iPad. Thank you for your assistance with this task!!

Remember, tomorrow March 31 is a day for students to attend school. They are off school and doing remote learning Thursday, Friday, and Monday. Mrs. Phillips

Supper meal is being served curbside today 11 a.m. - 1 p.m.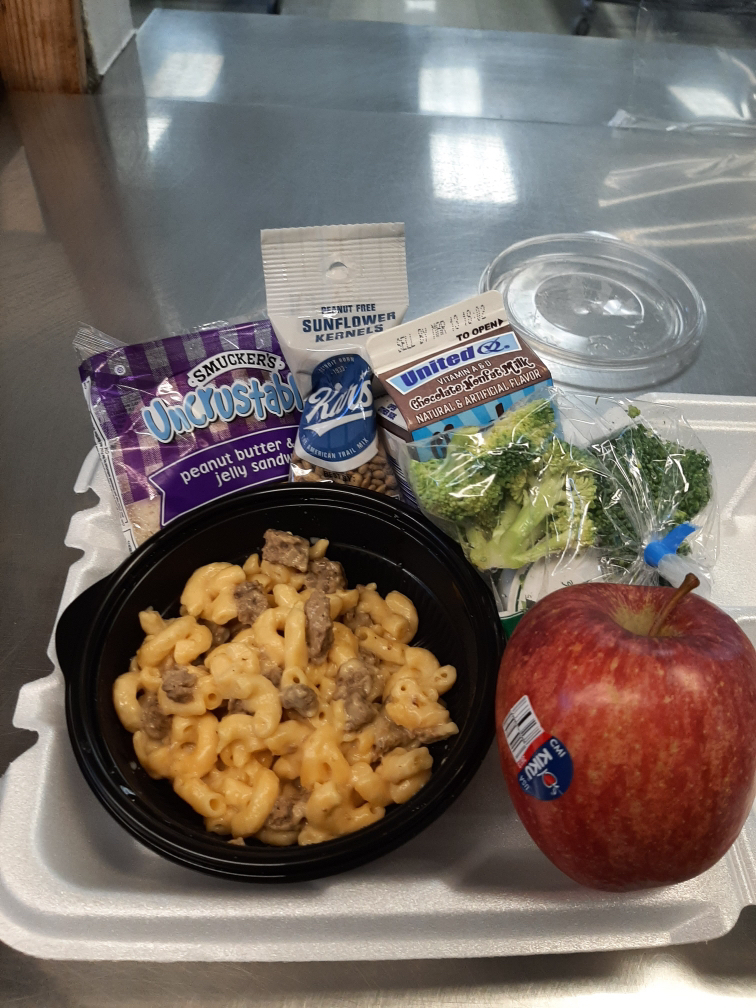 Dr. Seuss Spirit Week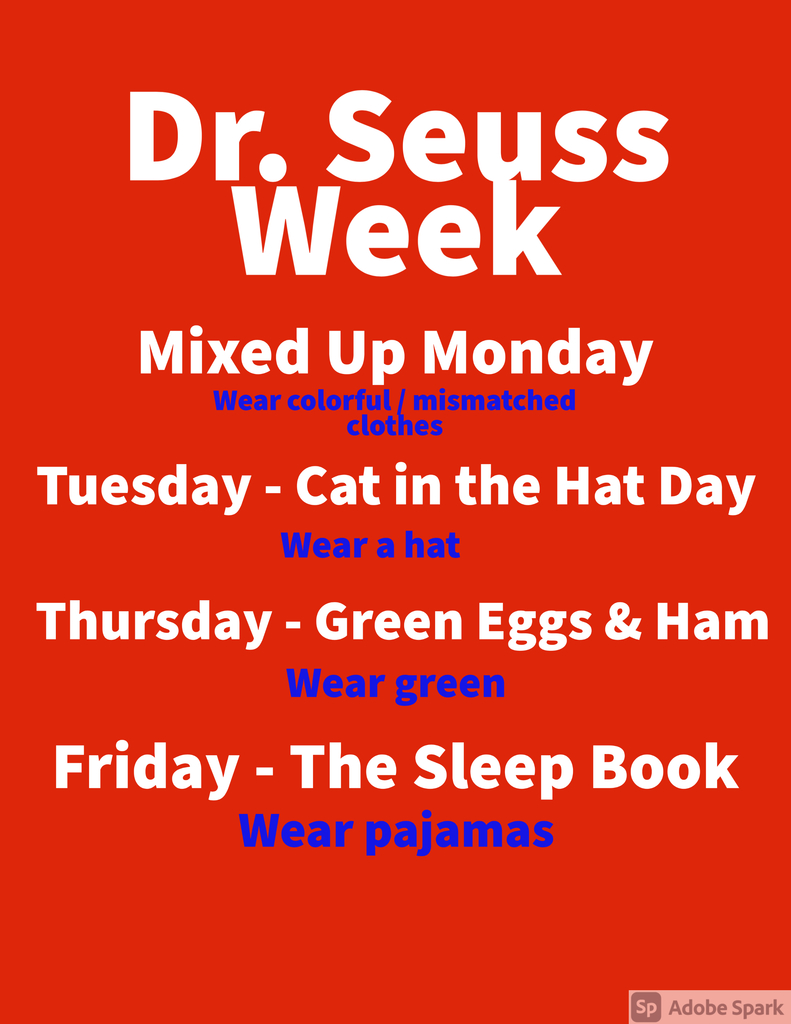 Food Box Distribution will be held at the Tennerton Warehouse today, December 30th, from 12:00-2:00pm. All Upshur County families may pick-up boxes at this location.

Curbside food box pick-up will be held TODAY, December 29th from 11:00-2:00 at Buckhannon-Upshur Middle School. All families may pick-up boxes at this location.

Merry Christmas from Hodgesville Elementary!! Answers coming soon!!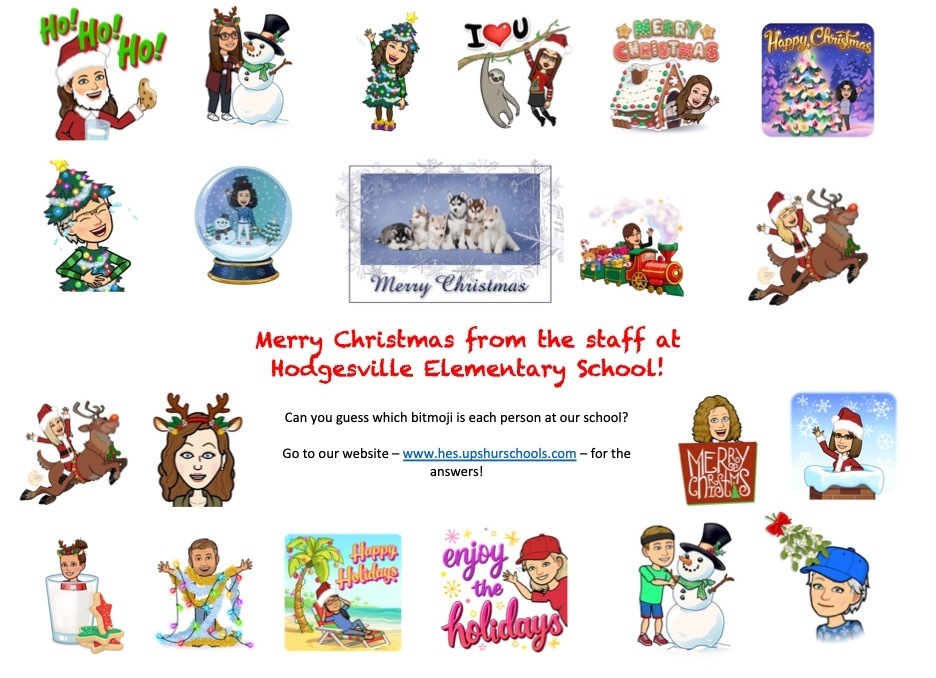 Wednesday, November 11 - Veteran's Day - No students

Tuesday, November 3 - Election Day - No Students

Welcome to our new website! Check here for updates and information about our school!